When I touch my Tastsensor near my bed with the "Wake up" scene, the light swiches on, the bathroom lights switches on and in the Kitchen the Light and the TV should switch on.
Problem with Samsung TVs (and a lot of other brands) is that they don't do Wake-on-Lan (WOL). Since I don't want to use a Raspberry Pi here (which I have to maintain with latest software, a command-line interface, etc), I chose a Chromecase Dongle.
1) Put the Chromecast Dongle on permanent power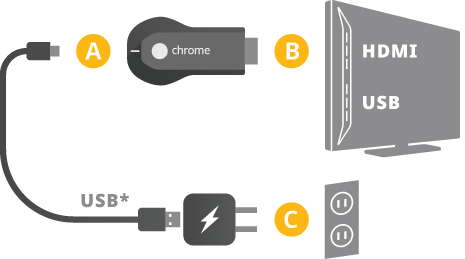 2) Enable HDMI-CEC (Samsung calls it "Anycast") in the settings menu of the TV.
3) Create an IP Webanfrage in the Gira Homeservers and use the IP address of the Chromecast. (It would be best to give the Chromecast a Static Lease in the DHCP Server)