Recently I was installing some additional RJ-45 wallmounts in my house.
I was really annoyed of Gira's 'solution' to mount a Panduit CAT6a (10Gbit capable!) keystone.
I needed a screwdriver to get my cable back from the Gira wallmount. Many installers face the same problem.
I found a simple solution by replacing the plastic Gira frame by a steel Jung frame!
It fits much better, no more friction and easier to install!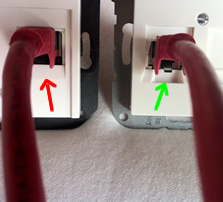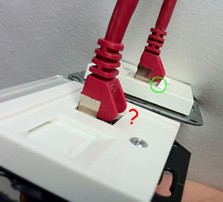 The Gira plastic frame (019700) was made especially for the Panduit 10g keystones (like the Panduit CJS6X88TGY). In real-life it doesn't fit. It will break and drop off when you push the cable a bit too hard in the wallmount..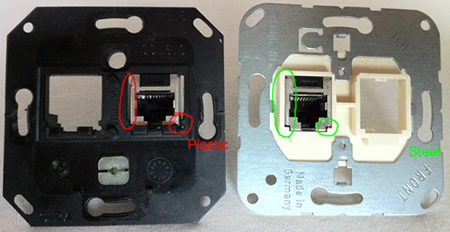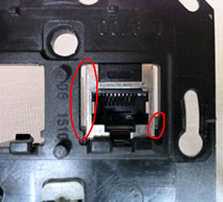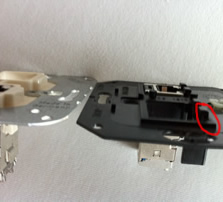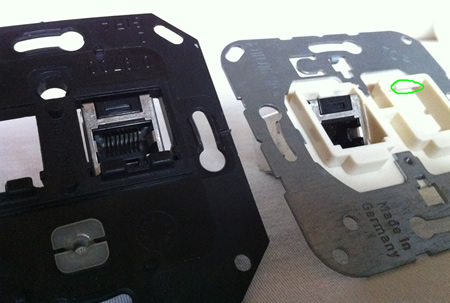 The Jung wallmount is more robust and looks less obvious.


Colors are the same:
Gira: Standard 55 – Pure white glossy
Jung: A 500 – Alpine white
Below are the Gira problem parts, don't buy them!




Plastic 'ring' SKU: 019700
Plastic cover SKU: 066303